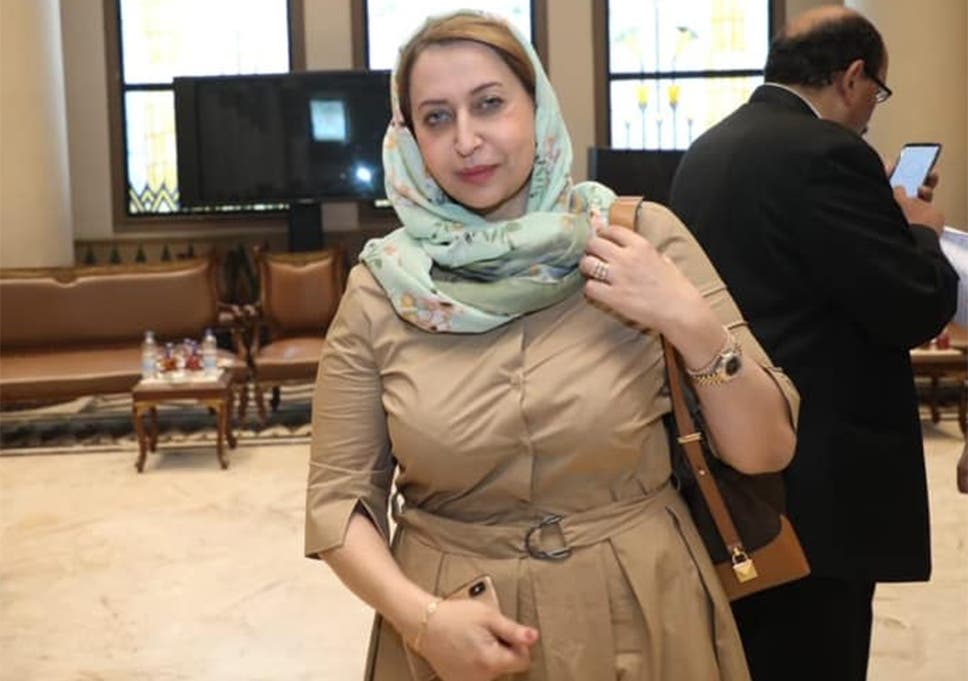 Concerns are growing over the fate of a prominent MP and women's rights campaigner in Libya, who has been kidnapped after criticising Khalifa Haftar, the strongman who has been a central and controversial figure in the country's violent strife.
Seham Sergiwa was dragged away by masked gunmen from her home in Benghazi the day after appearing on a television programme in which she criticised the offensive launched on the capital, Tripoli, by forces led by General Haftar.
The MP's husband, Ali, and 14-year-old son Fadi were shot after being beaten up in the attack in the early hours of the morning 12 days ago. They have received emergency treatment at a hospital, but there has been no news about what has happened to Ms Sergiwa.
The violent abduction of Ms Sergiwa, who was educated in London and lived in Britain for a number of years, has been condemned by the House of Representatives in Tobruk, of which she is a member, and the United Nations. Relatives who live in America have asked the US government for assistance in getting her released and sent a plea to international organisations for information.
Opponents of Gen Haftar say they hold him responsible for what has happened to Ms Sergiwa. They point out that witnesses saw fighters of the 106th Brigade, also known as Awlia Aldem, which serves with his Libyan National Army, storm into the house and take her away.
People close to the general have refuted the charges. A former paramilitary leader now serving under him said: "We have heard reports of this, but if these men were masked, how can anyone say who they belonged to? You shouldn't believe everything you hear knowing this country, there is a war against terrorists and the situation is very confusing. The army should not be blamed."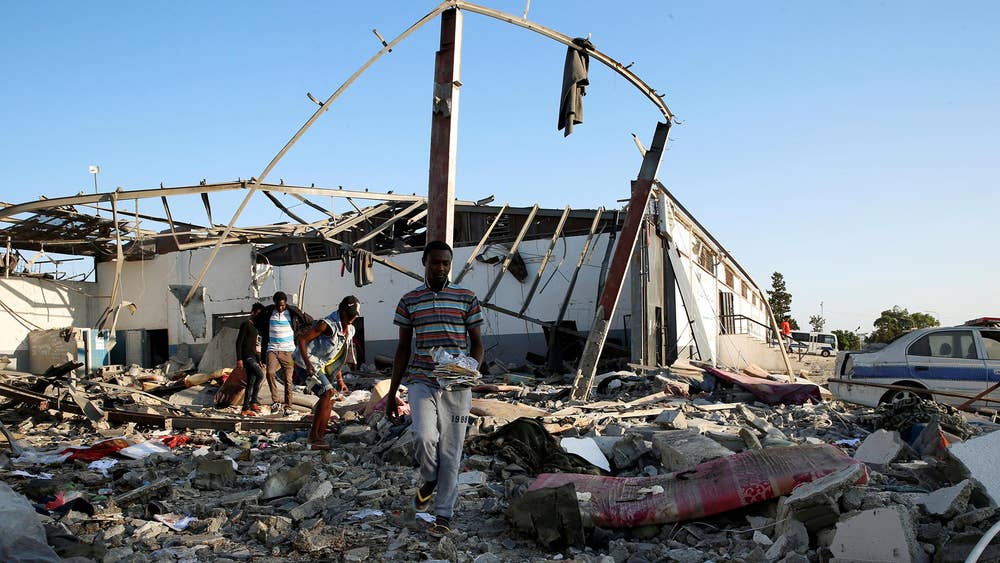 Tarek El-Kharraz, a spokesman for the Benghazi-based administration in Libya, set up in opposition to the UN-backed government in the capital, said an investigation has been launched, but insisted that Gen Haftar's forces were not responsible for the attack on the MP's home.
The general, whose international backers include Saudi Arabia, Egypt, UAE and Russia, recently launched an assault on Tripoli, with, it has been claimed, the tacit backing of some members of the Trump administration.
Ms Sergiwa is a vocal member of the House of Representatives. She had been among a group of MPs who publicly urged Gen Haftar two months ago to end his military operations against the UN backed Government of National Accord (GNA).
The day before her abduction of Ms Sergiwa had given an interview to a Haftar-supporting television channel, Al Hadath, based in Cairo. She deplored the general's offensive on the capital and called for a unity government of all groups, including ones adhering to the Muslim Brotherhood, to form a government of national unity.
Responding to the interviewer's claim that the Brotherhood had links with al-Qaeda and Isis, Ms Sergewa said: "Don't you also have extremists on the other side supporting the Libya National Army? Even the extremists on the other side have the right to participate."
The Muslim Brotherhood is bitterly opposed to some of Gen Haftar's backers including Saudi Arabia, Egypt and the UAE. There is no suggestion that the governments of any of these countries was involved in, or had knowledge of, the abduction.
The MP's claims about extremists in the ranks of Gen Haftar's forces had particularly enraged his supporters, according to Libyan sources. The kidnappers had sprayed "Don't cross the line of the army" on the walls of her house before they left.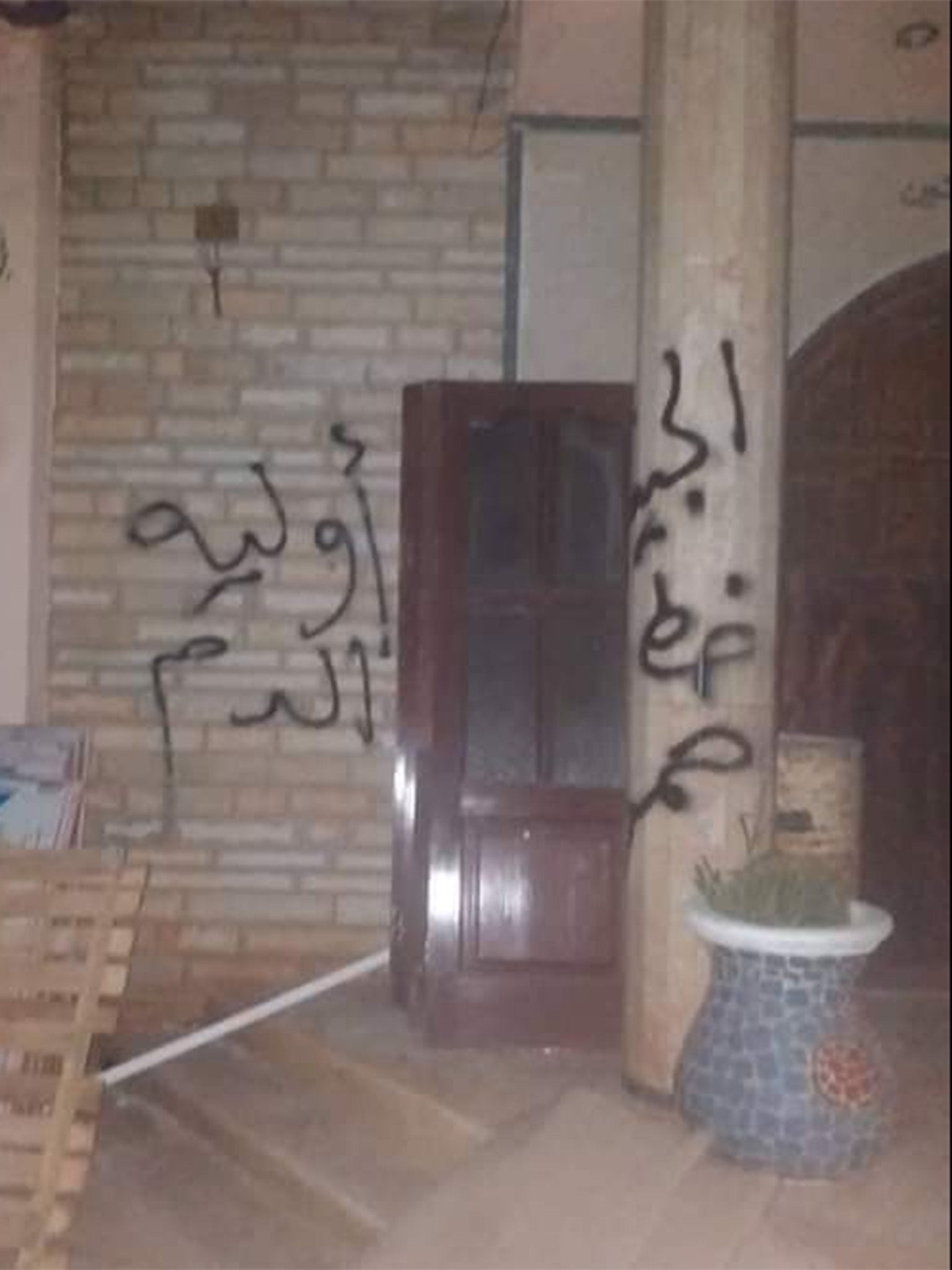 A resident in the neighbourhood, who did not wish to be named because of fear of retribution said: "We saw the sign, they don't care who knows, it's a warning and we are very careful."
Ms Sergiwa, who has a doctorate in clinical psychology from London University, lived in the UK for a number of years before returning to Libya prior to the revolution which overthrew Muammar Gaddafi.
She was a member of the protest movement from the early days and, after the fall of the regime, investigated the use of rape as an instrument of war during the conflict. Becoming involved in politics, Ms Sergiwa was elected in Libya's parliamentary elections in 2014 – getting more popular votes than any of the male candidates in Benghazi.
Benghazi, the birthplace of the revolution, was the scene of the assassination five years ago of Salwa Bugaighis, a renowned female activist who had been an internationally recognised face of the protests, by gunmen who stormed her home. Three weeks later gunmen shot dead Fariha al-Barkawi, another women's rights campaigner who had strongly condemned Ms Bugaighis's murder, in the nearby city of Darna.
Ms Sergiwa's niece Nicole Sergiwa, who lives in Chicago said: "We are desperate to find out what has happened to her, that she is alright. We are hoping that she will be freed soon. But, of course, every day that goes by adds to the worry, we need to know she's still alive. We have contacted members of congress in Illinois where I live and Indiana, where my parents live, and also the State Department. Hopefully they can do something to help her."
In a public appeal for assistance, she and her father, the MP's brother Adam Sergiwa, said that members of the family had recognised those who stormed the house as members of Gen Haftar's forces.
"Fadi  was playing computer games late that night when he saw five vehicles pull up. He recognised the vehicles as belonging to Haftar's 106th Brigade … We know that Seham was alive when she was taken. The men were masked but not afraid to claim who they were with: they graffitied 'The army is a red line'," they said in a statement.
"Ali and Fadi were in the hospital for days, with no visitors allowed. Family members attempted to visit on multiple occasions and were turned away. Fadi has been discharged and is now in the custody of his uncle, and Ali was permitted his first family visit in hospital. We have not heard anything from Seham since her abduction.
"Haftar and his militia's actions are destabilising Libya and surrounding regions. The targeting of a democratically elected person is symbolic of the continuing crisis and their destabilisation.
"The silencing of women and democracy in favour of dictatorship is so wrong and should not be tolerated. Above all, Seham is not only a politician, but a mother, daughter, sister, and wife. We desperately want to welcome her home alive."
The UN Support Mission in Libya stated it wanted to voice its concern over Ms Sergiwa's disappearance and called on Libyan authorities to investigate the matter, warning against "unlawful arrest and abduction based on political views".
The House of Representatives in Tobruk called on the "executive authorities, the elders and dignitaries, and civil society organisations in Benghazi to not spare any effort to ensure the safety and speedy release of Ms Sergiwa, and to protect her against any potential abuse that she might be subjected to".
It added: "We hold Khalifa Haftar fully responsible, legally and morally, for the abduction of Ms Sergiwa, for jeopardising her life, and for the failure to protect her and all citizens regardless of their opinions.
"We call on the United Nations Support Mission in Libya, the presidency and members of the Arab parliament, the presidency and members of the European parliament, the presidency of the Maghreb Union, the presidency of the Organisation of Islamic Cooperation, as well as human rights and humanitarian organisations to make every effort to secure the prompt release of Ms Sergiwa and her safe return to her family."
independent.co.uk