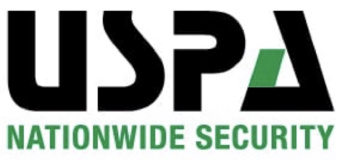 Company Description
USPA International is a full service, licensed, bonded and insured security firm offering solutions to both governmental and private clientele.
Our core Security Services include:
Fire Watch Guards (Fire Guards & Fire Safety Directors)
Traditional Security Officers
Armed Security Guards
Governmental Security Administration
Close Protection Officers
Specialized Interview and Interrogation Services
Job Description
This is a Full Time Opportunity for Somali residents:
Pay: 4885321 SOS/Year
– Drive / escort the Client(s)
– Appropriate route selection
– Conduct routine patrols and checks
– Provide first aid if necessary
– Respond to any incident and emergency situation
– Provide logistical support
– The employee will be required to work weekends, late hours and holidays
Qualifications
– Must be able to deploy with limited notice
– Must Possess all Current Licensing Documents
– Must have 3+ years of experience in Close Protection
– First aid certified
PREFERRED QUALIFICATIONS:
– Prior attendance of a recognized Executive Protection Course
Additional Information
Tani waa Fursad Waqti Buuxda ah oo loogu talagalay dadka Soomaalida ah:
Bixi: 4885321 SOS / Sannadkii
– Wadida / raacida macmiilka (yaasha)
– Xulashada dariiqa ku habboon
– Samee roondo iyo kormeer joogto ah
– Bixi gargaarka degdegga ah haddii loo baahdo
– Ka jawaab dhacdo kasta iyo xaalad degdeg ah
– Bixi taageero saadka
– Shaqaalaha waxaa looga baahan doonaa inuu shaqeeyo usbuuc-dhammaadka, saacadaha dambe iyo fasaxyada
– Waa inuu awood u leeyahay keenista ogeysiis xaddidan
– Waa Inay Haysataa Dhamaan Dukumentiyada Shatiga Bixinta ee Hadda
– Waa inuu leeyahay khibrad 3+ sano ah oo kusaabsan dhowrista dhawrista
– Gargaarka deg degga ah ayaa la xaqiijiyay
AQOONSIYADA KA HOR:
– Imaanshaha hore ee Koorsada Ilaalinta Fulinta ee la aqoonsan yahay
DO NOT CALL FOR EMPLOYMENT – Our call center is not involved in hiring personnel and cannot answer your questions.
Tags: Bodyguard Jobs, Security Jobs, Security Employment.
USPA International Security Careers